HISTORY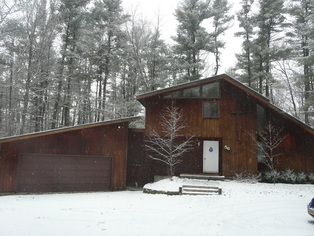 The Robin's Nest Christian Preschool held its first open house on June 18, 1976, and the following September opened its doors to a full enrollment of preschoolers. At its "birth," The Robin's Nest was the dream of a young woman who envisioned a safe and nurturing place where preschoolers would be prepared for school academically, socially, and emotionally within an environment where exemplary Christian values would be taught and role modeled. The Robin's Nest would embrace commonalities of faith and not denominational theologies.

This dream materialized with the joint efforts and hearts of five young couples who combined talents and skills to develop curriculum and design/construct welcoming classrooms. Tuition would be kept reachable for as many families as possible by maintaining a nonprofit status and charging only what would provide fair salaries for teachers, school supplies, and reasonable facility upkeep. Holding bi-annual garage sales provided necessary finances to jumpstart and support their endeavors.

Thirty-seven years later, The Robin's Nest is still a reflection of the dreams and labors of the hearts of its creators. Although housed, by invitation, in the Lakeview Christian Life building, it has no theological dictates or directives from any denominational or independent church. The Robin's Nest Christian Preschool provides a setting where children feel safe, loved, and nurtured in an environment that reflects the love of Christ and the commonality of all Christian faiths. The Robin's Nest, for 37 years, has had a "bouquet" of Christian teachers from a breadth of denominational backgrounds and who each
reflected a commitment to Christ in their personal lives.
---
CURRICULUM
The Robin's Nest Preschool program helps prepare children for future schooling by providing them with opportunities to explore the world around them and see how they fit into it. Our integrated curriculum includes units and activities in language, math, science, social studies, art, physical education, music, the Bible and readiness skills. We use a thematic approach to assist our children in gaining growth socially, emotionally, and intellectually through play and hands-on learning experiences. Our goal is to meet each child at his/her own level, offer numerous age-appropriate learning experiences, and guide each child to his/her full potential.
HOURS OF OPERATION
​​​​The Robin's Nest is in operation four days a week, Monday through Friday, from 9 a.m. until 12 noon. Parents may choose any combination of 2, 3, 4 and 5 days that best meets their children's needs and their respective family calendars. Early registration helps ensure the greatest flexibility with regard to which days may be selected. The Robin's Nest follows the Lansing Central School calendar to determine which days they are in attendance, holidays/vacations observed and snow days decided upon by the Lansing administration.
TUITION
Tuition for the 2017-2018 school year will be $20.00/day. There are no additional fees for snack, crafts or supplies.
The annual tuition can be broken into 10 payments. The first payment is due with registration and confirms your child's spot in our program.


REGISTRATION PROCESS
Parents interested in registering their child in The Robin's Nest are asked to call the Director,
Dianne Walter
, at
607-533-7266
(home),
607-351-6437
(cell) or contact her via her e-mail
diannelwalter@gmail.com
.
For any interested parents, Dianne will set up a time to visit the school, meet the teachers, and answer any additional questions about either the logistics or curriculum of The Robin's Nest.
Applications are given to parents requesting a placement for their child while spaces are available. This placement is solidified by completing an application and paying the required non-refundable $45 registration fee.
---
STUDENT PREREQUISITES
Preschoolers attending The Robin's Nest Preschool must be 3 to 5 years old by the time they start school. They also need to be self-sufficient in the bathroom, being completely trained and able to care for their own bathroom needs including wiping themselves, repositioning their clothing, and remembering to wash their hands. In the first month of preschool, teachers are sensitive to the fact that little ones might have accidents, be reluctant to go to the bathroom in a new place by themselves, and need to be reminded to wash their hands. This is to be expected, and our teachers gently and kindly assist little ones in this transition. However, being potty trained before starting school helps to make this particular transition a smoother one.